Leaving the forest for the very first time...
Cacao Love Ecuador is a truly ancient strain variety of our beloved plant medicine, harvested with devotion by indigenous Quechua families in the Amazonian region of Tena.
It is one of the rarest varieties of cacao in the world, and recent anthropological discoveries show that Ecuadorians have been harvesting and consuming cacao for over 5,000 years - currently the oldest evidence of cacao use we have today.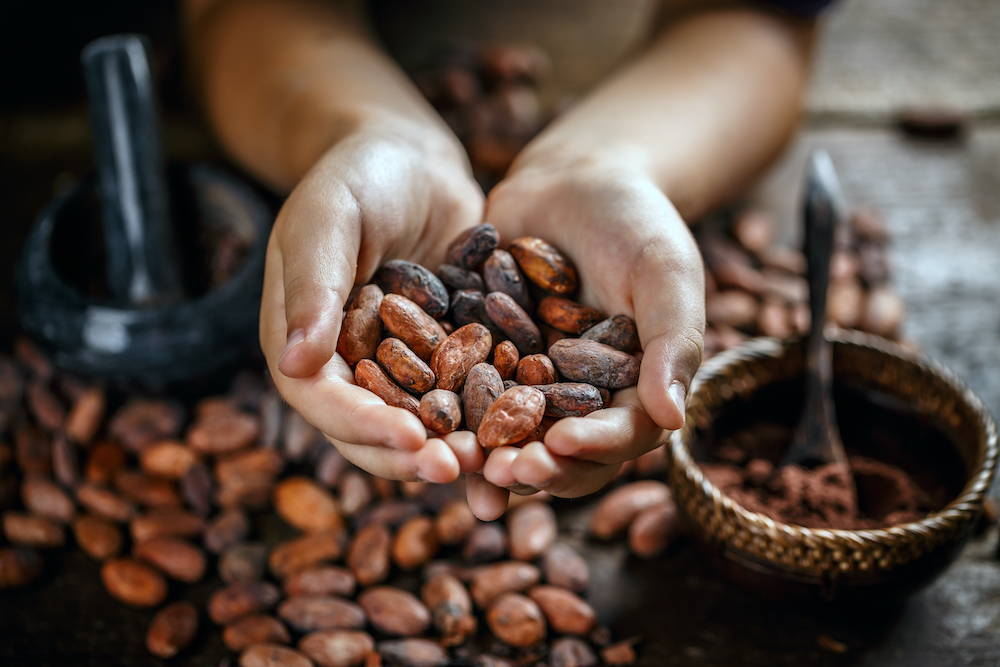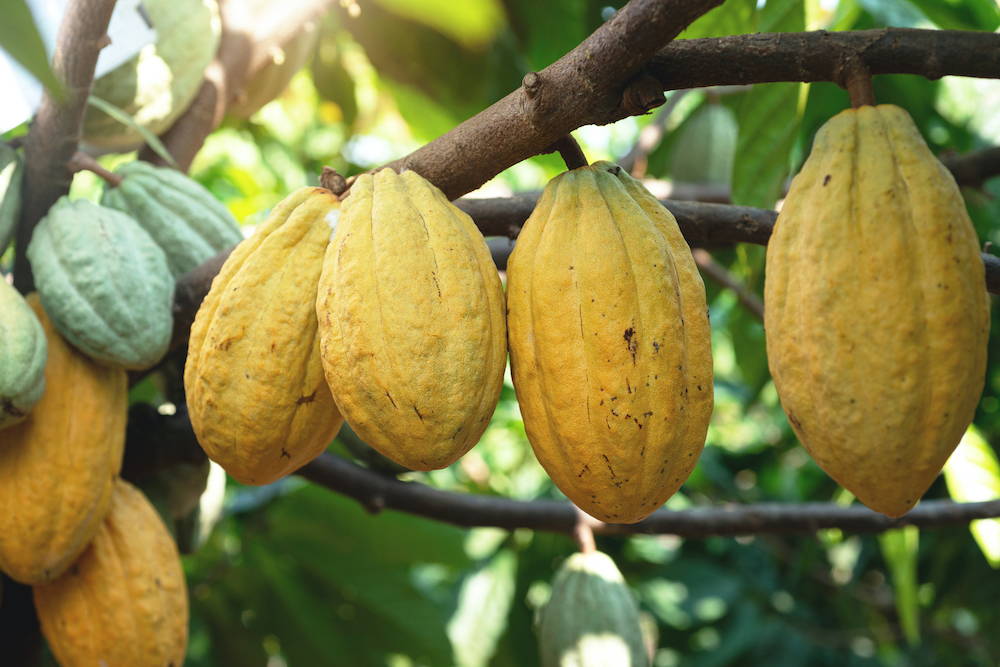 In 2018, an archaeological discovery in Ecuador rewrote the known history of cacao.
Fragments of pottery containing traces of cacao were found in an archeological dig, marking this ancient Mayo-Chinchipe homeland as the earliest known place where cacao was cultivated by humans.
And whilst Ecuador was once the world's largest cacao producer, frosty pod disease decimated the country's native varieties in 1916, and witches broom disease in 1919 finished the job. It was thought that these two fungal diseases had entirely eradicated the ancient strain of cacao exclusively planted in the region.
In fact, until less than twenty years ago, this original strain of cultivated cacao was still thought to be completely extinct.
There is a twist to the tale, however. Within the indigenous communities of the region, there are appointed "Guardians of the Seeds" who preserve libraries of ancient strains, held in trust for future generations.
Quechua farmers have been quietly planting these prized trees in the old growth forest, and the pods that are used to create our beloved plant medicine are now ready for harvest.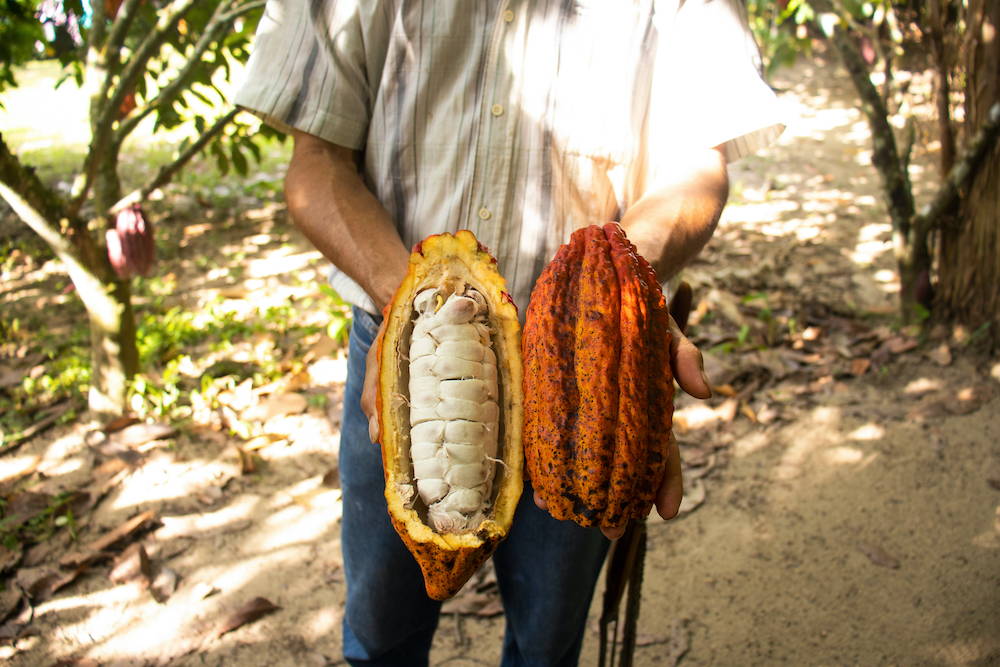 It takes great skill to know when a cacao pod is at peak ripeness. If you pick a cacao pod that is under ripe, the beans inside will not reach their full aroma and flavour potential. If the pod is picked over ripe, some of the seeds will begin to germinate.
These cacao pods are hand-picked by knowing fingers, their sprouts are cared for by community seed guardians, the 50 year old trees grow in harmonious communion with their sibling plants, and the toasting and fermentation process is all done under the devoted eye of an elder shaman.
After each harvest is completed, and before any plant is brought to the market, the families gather in a collective prayer and offer some of their hard-earned harvest to the fire as they pray for a favourable and abundant exchange for their goods.
Their offering of multiple blocks of cacao to the fire, to the earth, and to the Spirit is what makes the exchange sacred. Each step of this magical process is what pulses through us as we bring the cacao to our lips.
This naturally sweet and cosmically expansive cacao is traveling out of the Amazonian forest of Tena, Ecuador, for the very first time in history, and we are so honoured to be the chosen guardians of this glorious harvest.
Sometimes this variety is called Arriba Nacional or 'fine aroma' because of its floral undertones.
Ancient Nacional is one of the rarest varieties of cacao in the world, and its thought to be nearly identical to the earliest cacao ever cultivated. Recent discoveries show that Ecuadorians and their ancestors have been harvesting and consuming cacao for over 5,000 years - currently the oldest evidence of cacao use we have on the planet today.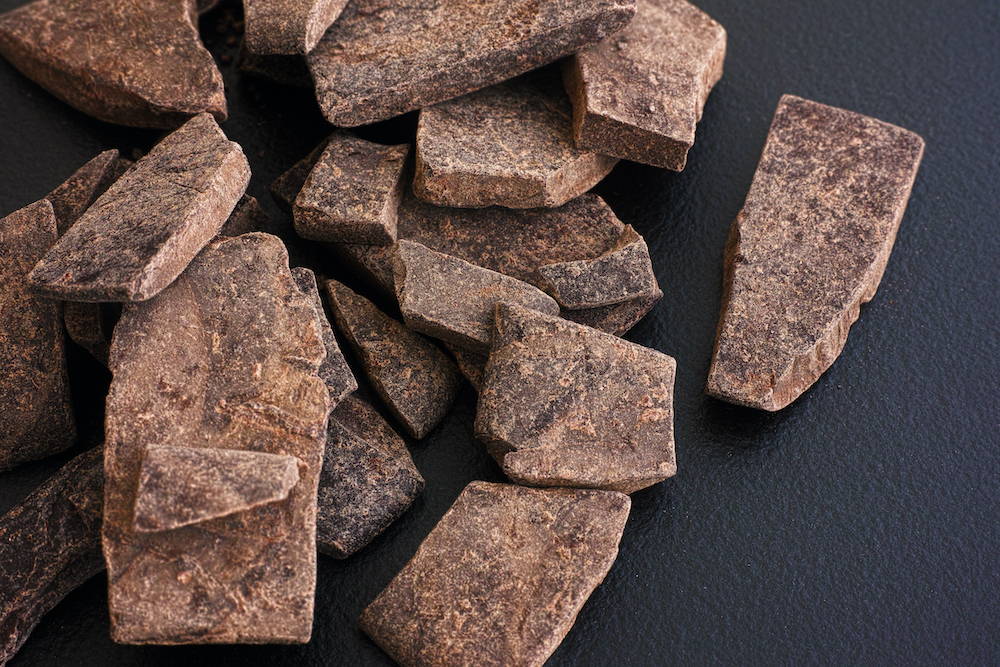 In recent decades, as global cacao production has become increasingly industrialized, the use of a 'melanger' machine to grind toasted cacao seeds into a smooth paste has become the norm.  

The Quechua wisdom keepers who prepare our cacao continue to perform each step of the process lovingly, ceremonially, and by hand, and so one unique gift of Cacao Love Ecuador is the naturally occurring variance in texture, or 'grumos', as the grains, ripples and nibbles that swirl through this cacao are lovingly referred to in the forest.
 
These grumos mean that it's a longer process to prepare on the stove - and you may need to sieve the drink before serving - or you can quickly whizz your cacao for just a few minutes in the blender to give a silky smooth elixir every time!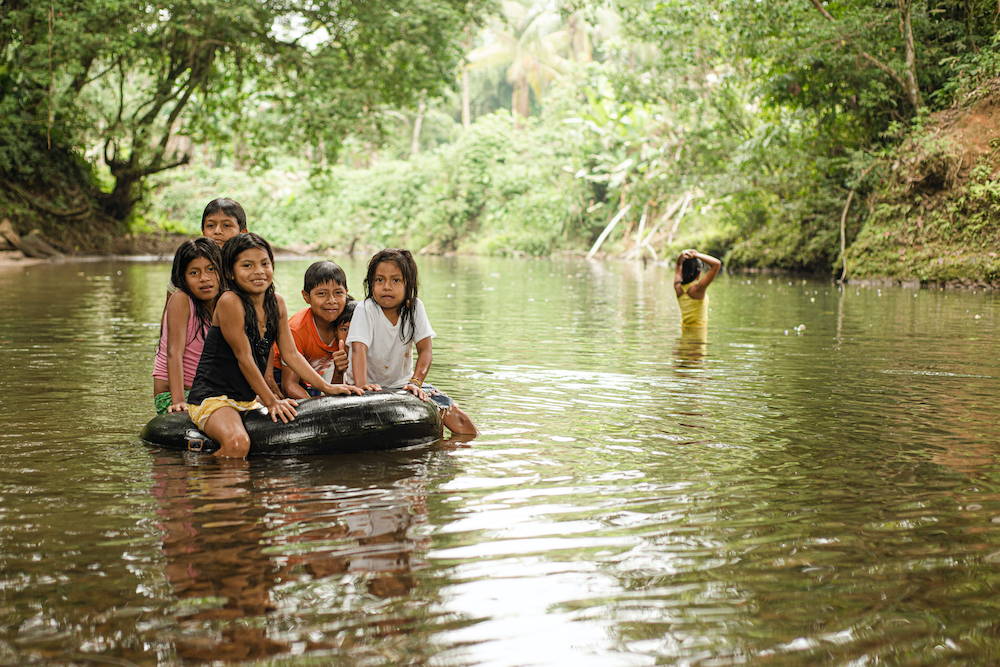 Cacao Love works directly with Quechua farmers to bring cacao to your ceremony, and by supporting these reciprocal relationships, you are not only supporting the continued biodiversity of the medicine's original homelands, but are also incentivising the next generation of Quechua youth to learn and grow with their ancestral practices, rather than abandoning their homesteads for urban lifestyles, which is often encouraged by the public education system in the Tena area.
By paying a wage that is far above any 'branded standard' to the Quechua farmers, we help to make it economically rewarding for families to maintain their regenerative farming practices, which produce lower yields but reverse the degeneration of the natural environment caused by the monocropping that is endemic in the region.
By working with Cacao Love, you are directly supporting small families who depend upon the gifts of the forest for their own growth, and in turn, we benefit immensely as they share their traditional ways of knowing, health care and ancestral practices that create the more beautiful world our hearts know is possible.
We donate 40% of our profits to rainforest conservation projects that focus on growing rare ethnobotanicals and preserving indigenous cultural heritage. You can see some of these projects here.
How To Prepare Your Cacao

The most common question we are asked after a cacao ceremony is what recipe we used to make the elixir that we shared.
Whilst the exact ingredients change from blend to blend, We've always used a simple formula to incorporate the necessary elements in the correct proportions.
3-2-1-blend!
3 tablespoons of Ceremonial Grade Cacao
2 tablespoons of natural sweetener
1 pinch of spice
 
To this base, add one cup of hot water and blend!
 
70° is the perfect temperature for a hot elixir. An easy way to get this just about right is to fill a mug 1/3 with cold water, then 2/3 with freshly boiled.
 
Pour this into your blender, add your 3-2-1 ingredients -- whizz for a few minutes -- and a heart-melting elixir awaits!

Stove Top Instructions
A blender like a Nutribullet or a Vitamix is perfect for this, and most people have one of these in their kitchens already. If not, you can use the same formula in a pan on the stove - just strain the "grumos" using a fine sieve before serving.
Add a cup of cold water and the cacao to a pan, and warm on a gentle heat, stirring until the cacao melts. Add in your other ingredients, combine, and serve!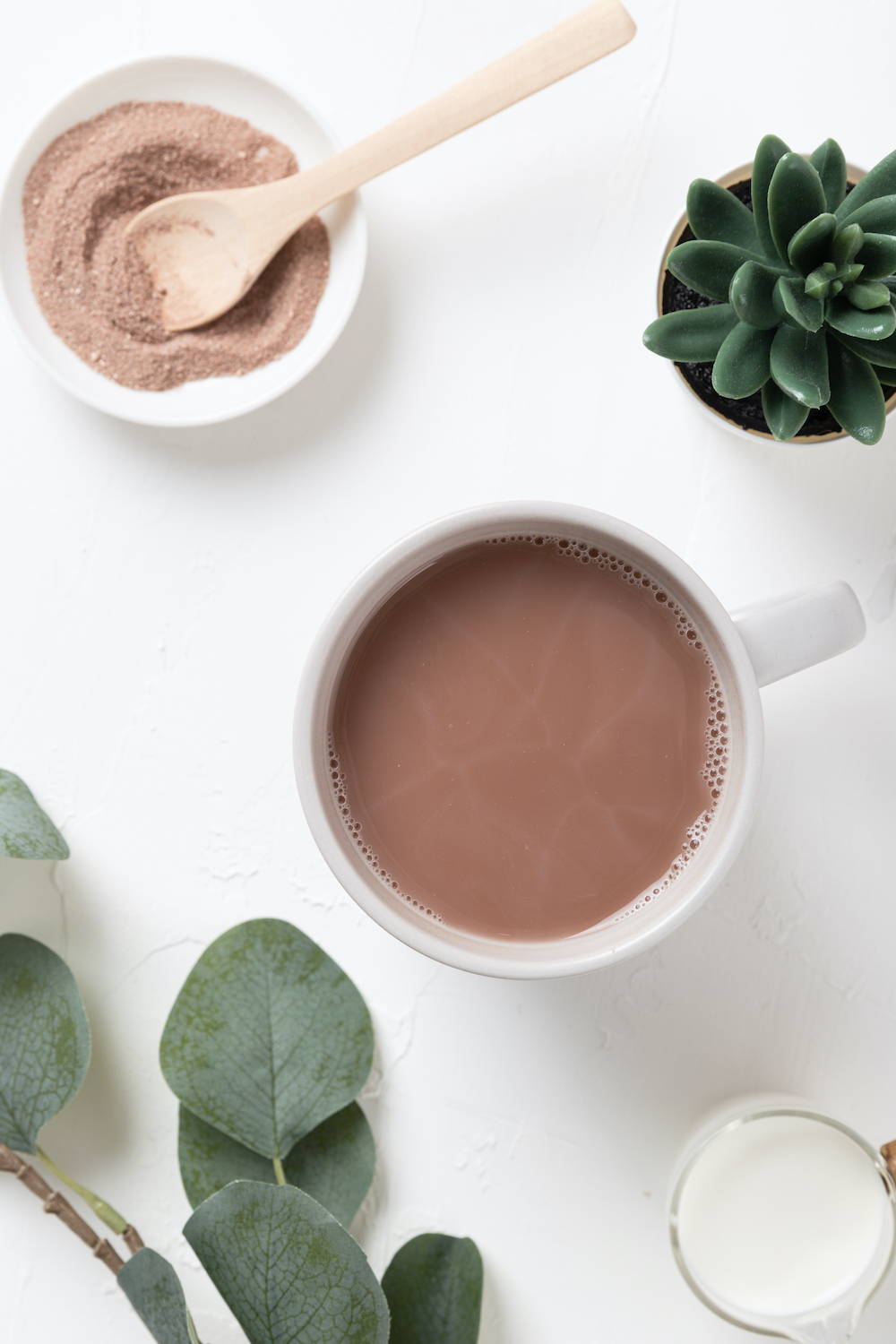 ---
3 tablespoons Ceremonial Grade Cacao


2 tablespoons maple syrup
1 pinch of chilli
---
3 tablespoons Ceremonial Grade Cacao


2 tablespoons coconut sugar


1 teaspoon of vanilla powder
---
3 tablespoons Ceremonial Grade Cacao


2 tablespoons local honey


1 pinch of turmeric
10g - 15g: Daily use
30g - 35g: Ceremonial dose

Enchant your elixir with intention, prayer and gratitude!

Are you feeling the call to share a ceremony?

Together, we will accompany you on a step-by-step journey to create beautiful and unforgettable ceremonies, including somatic practices to share with your community, teachable recipes to craft irresistible elixirs, and guided meditations to connect heart-to-heart with the people you care most about in your life.

Enrolment is open now, and you can begin to work through the learning materials on the course at any time!


We would love to hear from you, and are always happy to answer any questions you might have!

With love,
Gavin and Diane x